Naval
Propellants for Naval Artillery Guns – 76 mm to 127 mm
Modern ammunition for Naval Artillery Guns require high-performance propellants.
Requirements to chemical and ballistic stability as well as insensitivity are even higher as compared to standard land-based artillery requirements due to the environmental conditions and safety requirements in naval environments.

Nitrochemie is manufacturing propellants for 76 mm and 127 mm calibres as well as for medium calibre weapon stations on naval ships.
The 76 mm propellant is based on our unique ECL® technology. It is qualified according to STANAG 4170 and offers excellent chemical and ballistic stability tested up to 85 °C.
Different to legacy 76 mm propellants, ECL® technology does not contain nitroglycerine which improves stability and shelf life. However, ballistic performance is absolutely comparable to propellants containing nitroglycerine.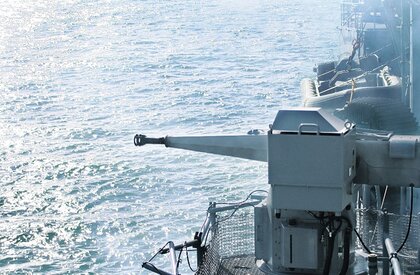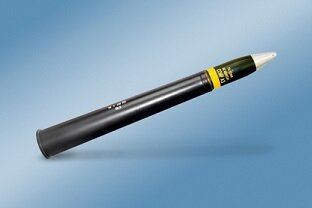 Tunable temperature characteristics help to get a flat temperature curve. Erosion is low due to a relatively low flame temperature. The 127 mm propellant is manufactured from solvent less propellant based on our R-type technology. R-type propellants are triple based and include RDX.
These propellants have a high gas production rate at low flame temperatures. As a result, barrel erosion is very low.
The performance potential is very good. R-type propellants also offer excellent IM properties and meet/exceed all critical STANAG requirements related to insensitivity. All naval propellants are REACH compliant.
Niesenstrasse 44
3752 Wimmis
Switzerland
Phone: +41 33 228 10 00
Fax: +41 33 228 13 30
Liebigstraße 17
84544 Aschau am Inn
Germany
Phone: +49 8638 68-0
Fax: +49 8638 68-247