Automotive
Propellants for Micro Gas Generators and Actuators
Active and passive car safety systems continue to evolve. The seat belt pretensioner, as a passive system, tightens the seat belt in case of an accident. Many pretensioners are equipped with nitrocellulose based propellants from Nitrochemie. These propellants have proven themselves extremely reliable for decades.
The passive pedestrian protection in the form of raising the hood works with an actuator installed in the engine compartment. Nitrochemie supplies polymer-bonded propellants to leading actuator producers.

Nitrocellulose Single Based Propellants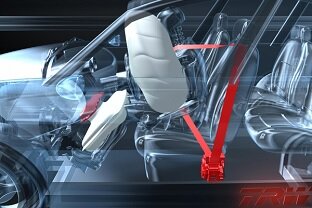 Customers worldwide rely on single base propellants from Nitrochemie for automotive safety devices.
Advantages
Low toxicity
High gas output (800 ml/g)
Adaptable vivacity
Low hygroscopicity
Auto ignition >170 °C
Attractive price level
Polymer Bonded Propellants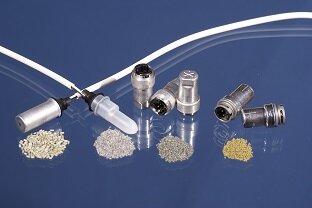 Nitrochemie has consequently pursued R&D efforts in order to offer customers a green propelling solution.
Advantages
Low Toxicity
High gas output (600 ml/g)
Adaptable vivacity
Low to moderate hygroscopicity
Good thermal stability
Contain no heavy metals
Niesenstrasse 44
3752 Wimmis
Switzerland
Phone: +41 33 228 10 00
Fax: +41 33 228 13 30
Liebigstraße 17
84544 Aschau am Inn
Germany
Phone: +49 8638 68-0
Fax: +49 8638 68-247