Silicone cross linking and adhesive agents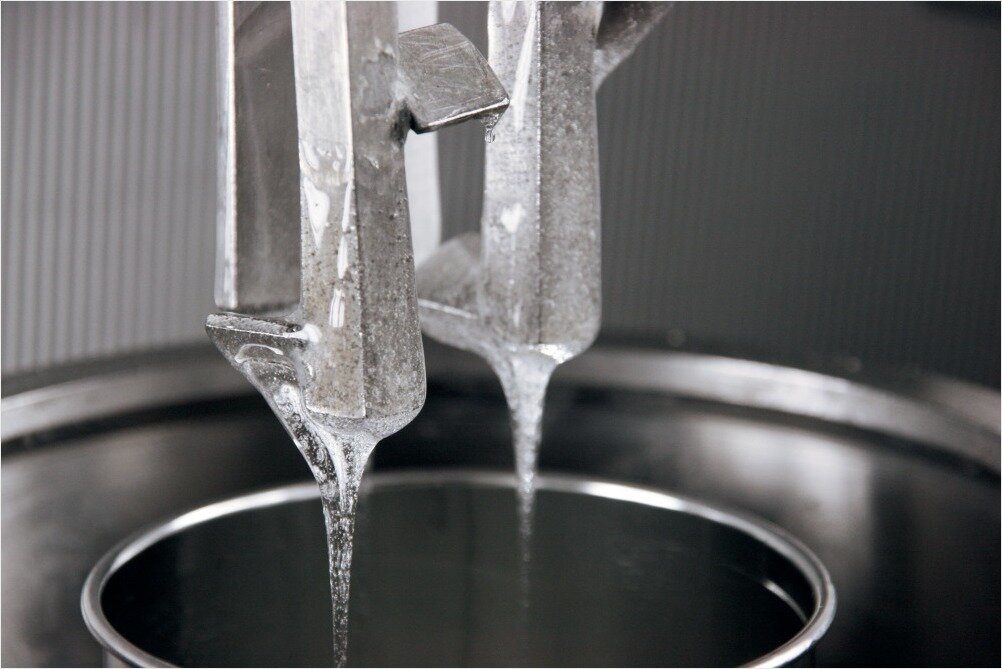 Nitrochemie has been producing cross linking and adhesive agents for the sealant industry for more than 30 years. Nitrochemie cross linkers provide flawless processability during the production of the sealants and they stand for reliable functionality within the sealant.
The choice of the right crosslinker has a huge impact on the application and the properties of the silicone sealant. Our own product innovations ensure continuous improvement of our products.
Crosslinkers for silicone sealants
The range of applications is versatile. Nitrochemie crosslinkers are used in all sorts of RTV Silicone Sealants. Ranging from the sanitary- and building sector, over structural glazing to the Automotive industry, Nitrochemie crosslinkers meet the highest requirements.
Our products are manufactured on state-of-the-art production equipment and are subject to our stringent quality management and documentation system. Our flexibility and reliability in production and logistics enables us to react quickly and successfully to changing market needs and customer demands.
Innovation and application technology
New products are developed in state-of-the-art research and analytics laboratories.
An application-technical sealant laboratory and our experience in formulating silicone sealants guarantee reliable functioning and continuous further development of our products.
Application support on site
Development and optimisation of customised formulations
Tailor-made solutions for special applications
Testing of sealants in accordance with standard norms and test procedures
Chemical and physical analysis
Determination of MEKO content of the sealing compound
Acetate Crosslinkers
CAS
ETA
Ethyltriacetoxysilane
17689-77-9
MTA
Methyltriacetoxysilane
4253-34-3
VTA
Vinyltriacetoxysilane
4130-08-9
PTA
Propyltriacetoxysilane
17865-07-5
PTA/MTA 70:30
Mixture of PTA and MTA.
Mixtures
of ETA/MTA e.g. (50/50) or (70/30) XL 24 XL 27 XL 30 XL 80 etc.
Oxime Crosslinkers
CAS

MEKO

WASOX, MOS, OS 1000
Methyl-tris(methylethylketoximo)silane
22984-54-9
VINOX, VOX, OS 2000
Vinyl-tris(methylethylketoximo)silane
2224-33-1
OS 9000
Phenyl-tris(methylethylketoximo)silane
34036-80-1
TOS, OS 3000
Tetrakis-(methylethylketoximo)silane
34206-40-1
MT 10, MOS-TOS 85:15, OS 4010
Mixture of MOS and TOS
MT 15, MOS-TOS 90:10, OS 4037
Mixture of MOS and TOS
VOS-TOS, 85:15, OS 4015
Mixture of MOS and TOS
VOS-TOS, 65:35, OS 4025
Mixture of MOS and TOS

NO MEKO

LM 100
Vinylmethoxy-di(acetonoximo)silane
797751-44-1
LM 400
Ethyl-tris(acetonoximo)silane
58190-57-1
OS 1600
Methyl-tris(methylpropylketoximo)silane
37859-55-5
OS 2600
Vinyl-tris(methylpropylketoximo)silane
58190-62-8
OS 4637
Mixture of OS 1600 and OS 3600
OS 9600
pentan-2-one O,O',O''-(phenylsilanetriyl)oxime
1170315-90-8
Neutral Crosslinkers
CAS

LACTATE

LT 20
tri{[(2S)-1-ethoxy-1-oxopropan-2-yl]oxy}(vinyl)silane
1124196-01-4

MISCELLANEOUS

BA-Crosslinkers
N,N'-(ethoxymethylsilylen)bis[N-methylbenzamide]
16230-35-6
Additives
CAS

CATALYSTS

KAT 271
tin based
KAT 77
tin based
KAT 244
tin free
KAT 245
tin free

ADHESION PROMOTERS

DBAC
Dibutoxydiacetoxysilane
13170-23-5
AMEO
3-Aminopropyltriethoxysilane
919-30-2
AMMO
3-Aminopropyltrimethoxysilane
13822-56-5
DAMO
Aminoethylaminopropyltrimethoxysilane
1760-24-3
DMAPTMS
3-Dimethylaminopropyltrimethoxysilane
2530-86-1
HV 3708
(Isocyanurat, GF69)
26115-70-8
HV 1120
modified DAMO performance
HV 3201
oligomeric AMEO
HV 5201
oligomeric DAMO, reduced monomer content
HV 620
oligomeric AMMO, reduced monomer content
Chemical Intermediates Unit
Liebigstraße 17
84544 Aschau am Inn
Germany
Phone: +49 8638 68-0
Fax: +49 8638 68-247